Remember being a teenager? Being insecure about every little thing because you're body is changing, you're changing, everyone around you has an opinion about you… Well, for me (and probably for a lot of teens) it wasn't such a great time. Mostly because I had to deal with being different because I am disabled. 
I was different from the day I was born. My left hand was missing (maybe I left it in my mothers womb, thought I didn't need it, I have no idea). At first, ofcourse, it really worried my parents. What was going to happen to this little, disabled baby? How was I ever going to play volleyball? (A big issue for my dad, he always dreamed of playing volleyball with his kids ;)). How about using a scissor? Riding a bike?
All these things we're ofcourse very logical to think about. But the things that seemed hard, turned out to be very easy. I was the first one in my class that could tie her shoelaces. Riding a bike? Ofcourse I could do it! Playing volleyball? Duuhh, why not?! Even windsurfing was something I learned.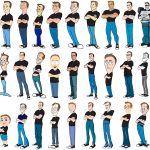 Kiting with one hand and an elbow ;).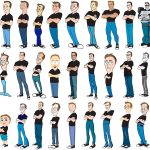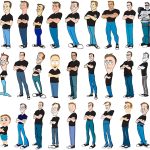 Windsurfing. Yep, that's me!
Living a normal life was not so hard… Untill I became a teenager. Going to highschool it seemed that everybody just wanted one thing; fitting in. And fitting in usually meant being the same as everybody else. 'Please don't be to different! That's just embarrassing.' But being the same was just my problem, because… I simply wasn't. And so I started hiding my handicap. If I didn't want people to know about my handicap, believe me, they wouldn't. Hiding it was one of my biggest talents.
Looking back I realize I wasn't the only one having issues. Lots of teenagers are being bullied for no reason at all. Thankfully, I was never really bullied (apart from some horrible comments on my missing arm). I had friends, nice teachers, parents who loved me and a great family. Still, being different in a way that I can never change, can sometimes be very challenging.
About two years ago I realized I wanted to stop hiding my handicap. It is a part of who I am. It's not something to be ashamed of, it's something to be proud of. Even on those days when kids keep staring, or when a person makes a weird comment. I am who I am. And I don't ever want to pretend being something that I'm not (a boring normal person without any handicaps :p).
What is the thing that makes you insecure about yourself?