This magazine makes me very happy! They are one of the first in Holland to put disabled models on the cover of their magazine!
'Belle' is a Dutch magazine for young girls. Editor in chief (and creator of the magazine and website) Eline has a vision for young girls. Eline: 'Girls are powerful and vulnerable at the same time. I want to give them the right tools and rolemodels for them to come to making good choices and develop strong character'.
And that she does with her magazine 'Belle'! So for me, seeing disabled models on their cover comes as no surprise. It's not a cry for attention, it comes from a true desire to change the attitude towards differences. And I love 'Belle' for doing that!
Check out these beautiful disabled models
So enough talk, here are the pictures! As you can see there are four models on the cover, one of the girls has down syndrom and one is missing her arm. And they all look just as beautiful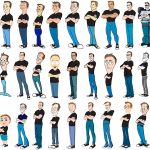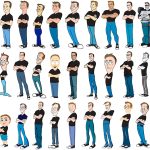 I love it! How about you? So let's all show some love for 'Belle' and their online community 'Huis van Belle'.