In this category I will tell you how I do stuff with one hand! Some people ask me about it when they don't see me doing it. So, that's what this topic is about. This time; windsurfing with a handicap.
When I was born, my father was disappointed for just a second. Why? Well, his dream was that one day I could learn to surf, for it's his favorite sport. But being born without my left hand, windsurfing seemed quite impossible. My dad didn't care though and loved me very much anyway.
Learning
But, being a child of a windsurf-lover, ofcourse there was something boiling in my blood. And so, at the age of 9, I wanted to learn how to surf. My dad got me a kiddy set and started teaching me. I was very hard on myself! Always have been, and probably always will be ;). But that was also how I learned, I did not give up.
And so, until this very day, I surf. It's really not the easiest thing to do, and I'm not great at it, but it works! The real question ofcourse is how I do it?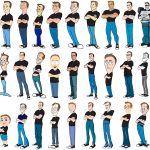 Well, I start of the same as everybody. I stand up on the board and start pulling up the sail. My dad and me put knots in the rope, that way I can hold the rope with my elbow. (I also do this with holding a kite and holding the boom, you can see this in the picture above).
After that I grab the boom and hold it with one hand firmly (or one elbow) until I'm sure I can keep my grip. Then I pull the boom towards me with my hand (or elbow, depends which side I'm on) and I go!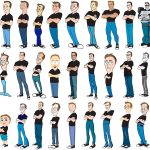 Although I love surfing very much, I will never be really good at it. I find it quite heavy, especially when the wind is going really fast. It's just to heavy for me to hold the sail. I'm trying to learn surfing with a trapeze, that would take a lot of pressure off my arms and back, but I find it quite hard ;). And I don't surf that often. I think it might just stay a hobby I do in the summer.
So, are there any things you thought you could never do, but still did? Or other people thought you could never do and you surprised them? Tell me! And of course also tell me what you want me to show you