If you haven't heard about Madeline Stuart you must've been living under a rock. This girl is slaying the fashion industry!
Madeline was born with down syndrome. A disability that hasn't always been easy for her. But then she choose to become a model, and to start living a very healthy lifestyle. And she's been rocking it ever since! So let's meet this young lady who's been crushing prejudice about living with a disability.
Tell me something about yourself…
I am 19, I love life and love to be happy. I believe everyone is equal and should be given the same opportunities. I have been traveling around the world doing fashion shows and working with Charities to create awareness for disabilities. I want to help overcome the stigma involved with disabilities.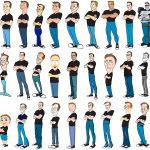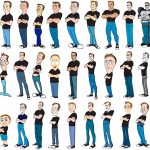 What is your disability?
I have down Syndrome correctly referred to as Trisomy 21
What are you most proud of?
Everything, I love my life and I love living it to the fullest. I think being kind to people is the most important thing you can do.
What questions do you get asked the most about your disability?
How I lost weight, everyone wants to know as a lot of people with DS have a weight problem, I tell them through healthy food and lots of exercise.
Which challenges did you face in life?
I was very sick until I was about 1 as I had open heart surgery, squints, grommets, hearing problems and was very susceptible to flues etc. After I joined Special Olympics and started to do lots of sports I got fitter and now I hardly ever get sick.
What do you want people to know about living with your disability?
That it is hard at times but if you have lots of love and support you will be ok. Remember that everyone experiences pain and get their feelings hurt so be kind to one and other as life is short and in the end it is who we are that people really remember not what we have.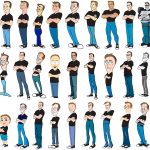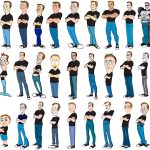 What's the biggest misunderstanding about you?
That I can't do anything because I have a disability and that I am completely different where as I am relatively the same I just do things at my own pace.
What do you wish to accomplish in life?
Just to be happy which I am and to help people to understand that everyone is equal and we should never discriminate or bully.
And finally, what's the funniest story involving your disability?
In Uganda they thing that everyone with Down syndrome are related and they refer to them as your brother or sister as you have the same features.
All photos courtesy of Madeline Stuart. Please make sure to follow her on Facebook!