If you know me even a little bit, you know that I'm obsessed with Disney. So I love these Disney princesses without make up! They look so fresh.
It's weird that these are the women we grew up with, these princesses are the girls we look up to growing up. But they wear quite a big layer of 'make up'! I love what illustrator Loryn Brantz did with these images. The princesses look so young and fresh! (Well except maybe Snow White… She looks weird AF!)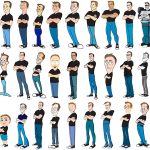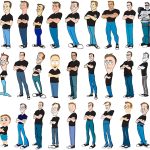 Want to see more princesses with #nomakeup? Click here.